| | |
| --- | --- |
| | Summer Series Edition | Issue 069 |
Summer Series at Atlantic Technological University Letterkenny – Mental Health Nursing

The final Summer Series event took place at ATU's Letterkenny campus with the Head of Department of Nursing and Health Care, ATU Donegal, Dr Louise McBride acting as MC for the evening. Dr McBride played a leading role in designing the format of the event.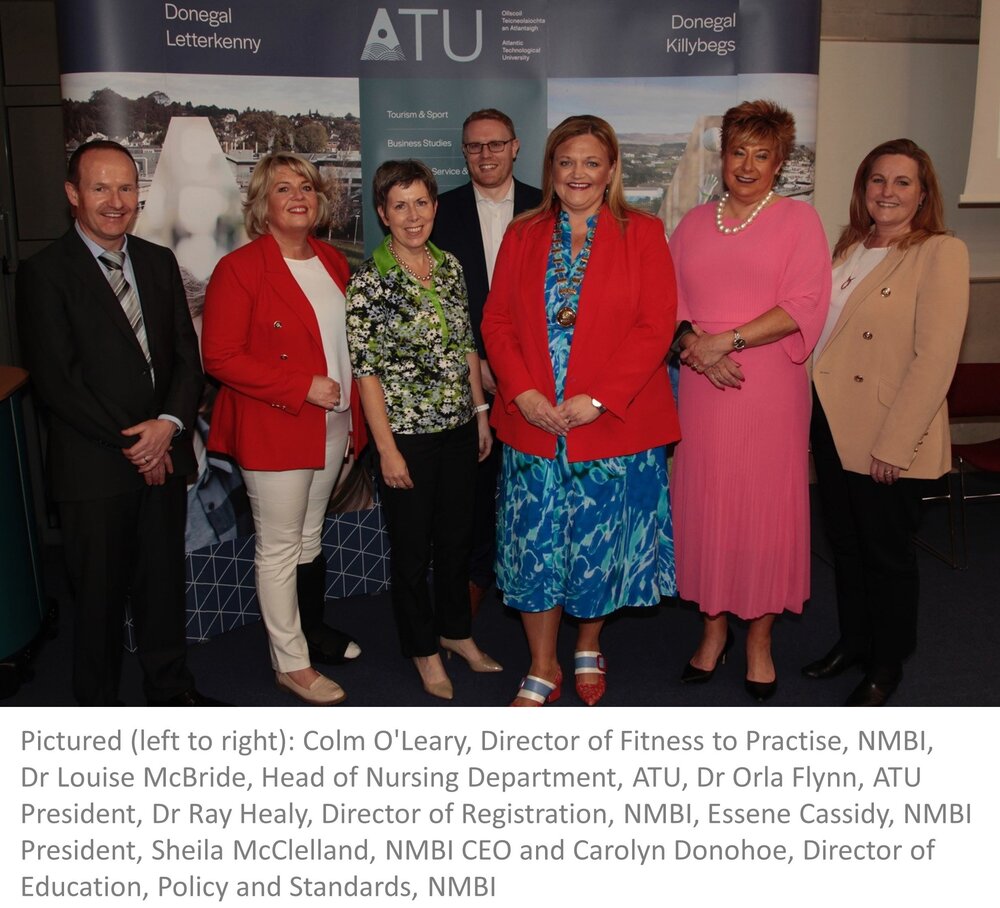 The President of ATU, Dr Orla Flynn opened the mental health and wellness event and acknowledged students, colleagues and wider stakeholder participation. Dr Flynn highlighted the importance of research and ATU's strengths in this area.
NMBI Director of Registration, Dr Ray Healy, presented the NMBI psychiatric nursing division demographics to the crowd. He drew attention to the numbers of patient-facing registrants and the age categories of these. Gender disparities are smaller with this division in comparison to others, but males remain the minority.
Panellists from different perspectives on mental health and wellbeing presented details of their work in different settings in the North West. This included Michelle Murray RPN, Clinical Nurse Specialist (CNS) Donegal Mental Health Services, who spoke of her role on the assessment and management of self-harm in the emergency department at Letterkenny University Hospital.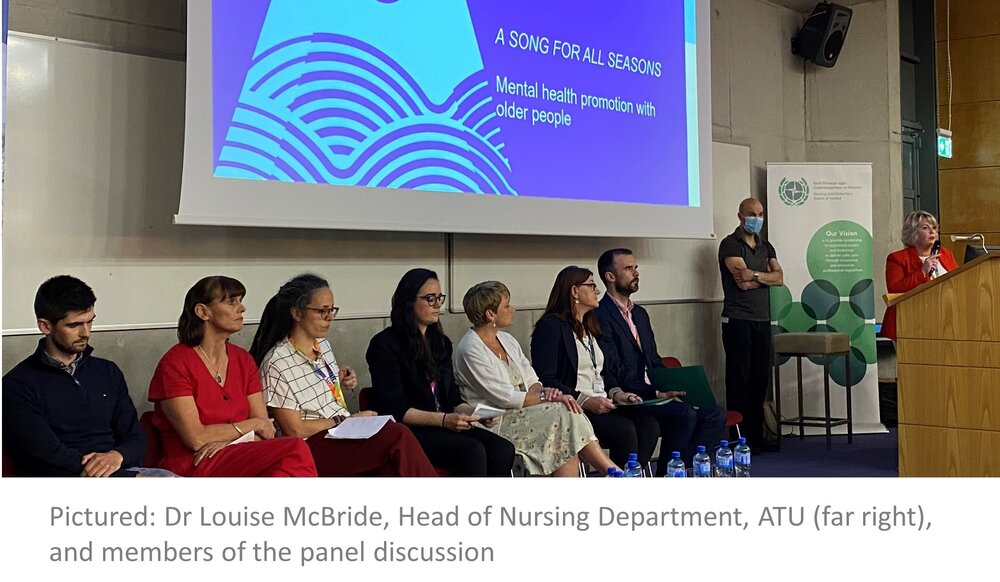 The keynote address on the evening was delivered by John Meehan, Assistant National Director and Head of the National Office for Suicide Prevention (NOSP) who acknowledged all panel members and commented on each presentation. Mr Meehan presented an overview of the mental health strategies from 2005-2022 and focused on Connecting for Life and Sharing the Vision. He said his office has implemented data sharing with An Garda Siochana and the HSE to identify suicide related incidents for further investigation.
A number of speakers emphasised that mental health services are continuing to evolve with the involvement of the profession. Mental health is everyone and for all, from the chronic to the lesser affected, was a common theme. Concern was expressed that mental health nurses should also take care of themselves and should be encouraged to attend wellness programmes.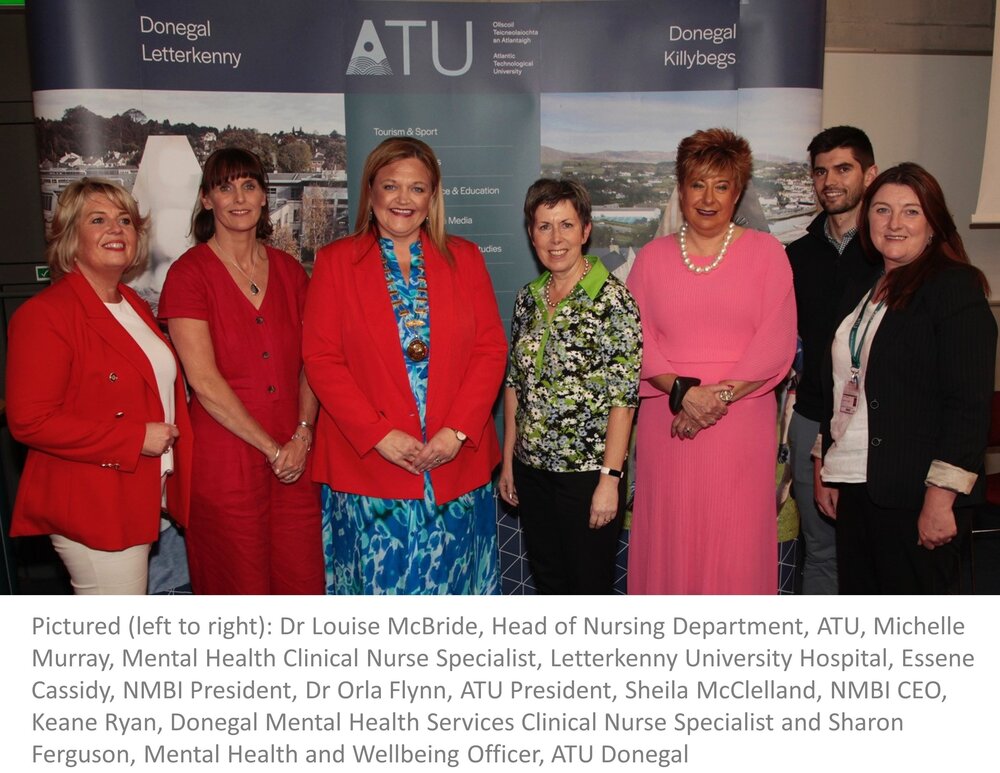 NMBI President, Essene Cassidy brought the event, and the Summer Series, to a close by thanking all partners for co-hosting. She complimented each of the speakers for their input into the evening's discussion in Letterkenny and thanked Dr McBride, who is also Vice-President of NMBI, for her role and support.
NMBI wishes to acknowledge the role of Dr McBride and her team for their input into the evening's programme. We would like to also thank everyone at the Letterkenny campus for hosting the event.
You can read a more extensive report on the ATU Donegal event on the NMBI website.
Photography by Brian McDaid Photography