| | |
| --- | --- |
| | Autumn Edition | Issue 070 |
NMBI Participates in The Irish Times Higher Options Expo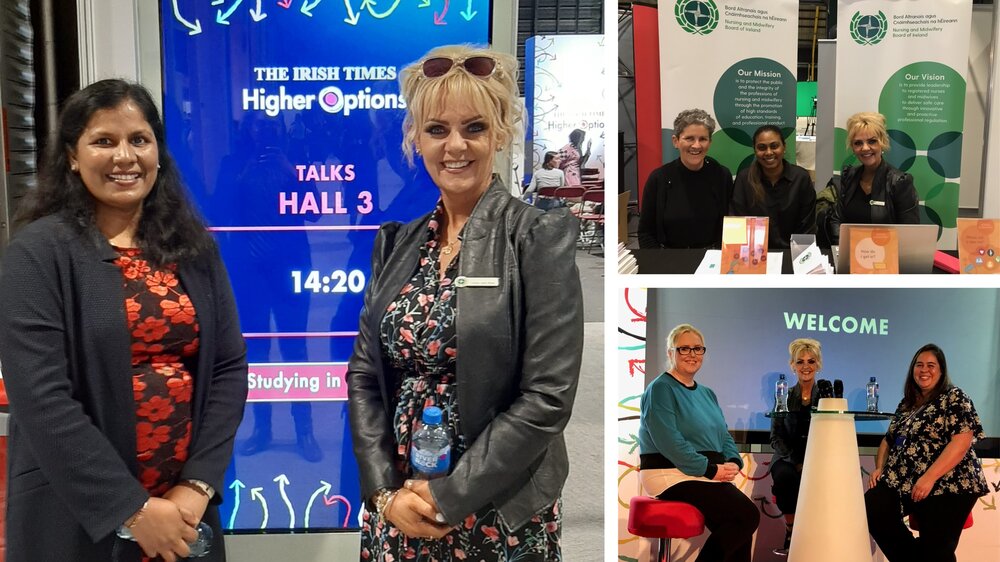 NMBI in partnership with the Office of Nursing and Midwifery Service Director (ONMSD) participated in The Irish Times Higher Options education expo from 21 to 23 September at the RDS, Dublin.
The event provides second level students with career advice and information on how to access further and higher-level courses.
NMBI's attendance at Higher Options is part of the careers support and guidance we provide for nursing and midwifery. We aim to deliver easily accessible career information, including information on education and training.
18 number of nurses and midwives were available on our stand throughout the event to answer student questions and we would like to thank the ONMSD for their continued support of this event.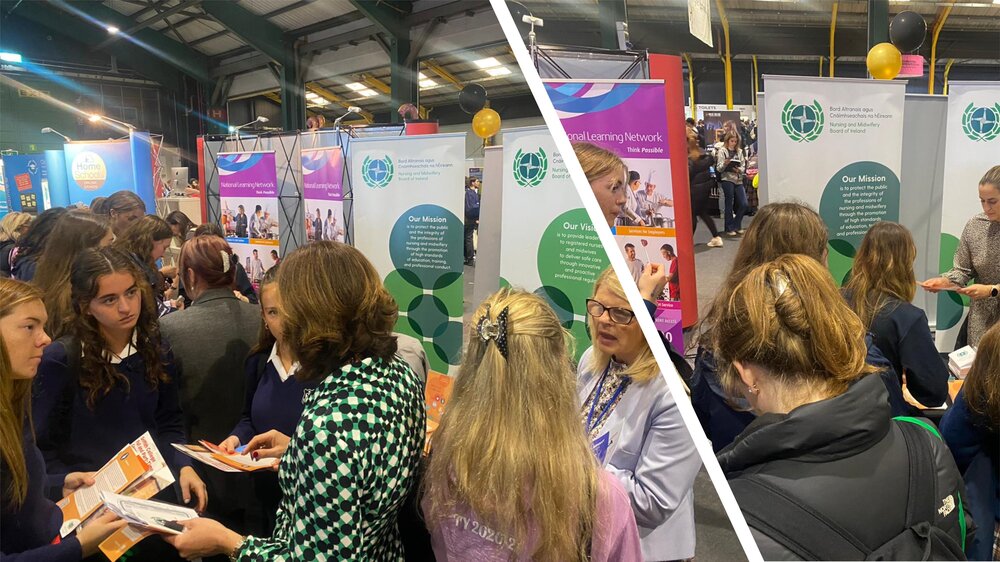 Five panel discussions took place over the three-day period with panelists sharing their experiences. We were delighted to see a high level of interest from aspiring nurses and midwives
and would like to thank each of the panelists for sharing their valuable insights. The panelists included:
Lorraine Clarke-Bishop, NMBI

Mary T. Devane, NMBI

Ann Bowers, The Coombe Women and Infants University Hospital (CWIUH)

Denise Kiernan, The Coombe Women and Infants University Hospital (CWIUH)

Chantal Murdoch, Rotunda Hospital

Belcy Simon, Tallaght University Hospital

Andrea Doyle, Tallaght University Hospital

Deepthi Chakkittakandy, Tallaght University Hospital
Further information about choosing a career in nursing and midwifery is available on our website.