| | |
| --- | --- |
| | Autumn Edition | Issue 070 |
NMBI Publishes Site Inspection Reports for the First Time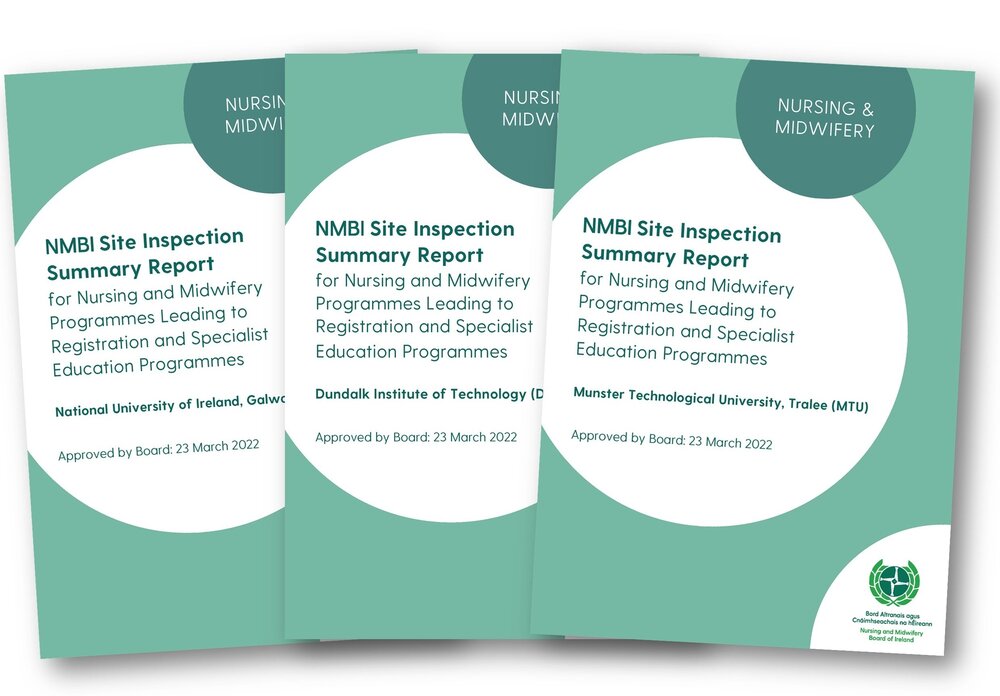 NMBI is pleased to announce that as part of our mandate to protect the public, we are publishing all inspection reports of education bodies and associated health care partners, and they will be available to the public.
The inspection process was updated in 2021 and those completed last year under this new process are now available on the NMBI website. The inspection reports will be updated on an annual basis as the colleges work to achieve full compliance with the standards and requirements for third-level nursing and midwifery education programmes.
Commenting on the importance of publishing site inspection reports, Carolyn Donohoe, NMBI Director of Education, Policy and Standards said, "This is a really big change for the Irish nursing and midwifery education sector, and it is underpinned by the 2011 Nurses and Midwives Act. So, in the interest of openness and transparency, this is the best way forward for education providers, their practice partners and most importantly our students. The protection of the public is best served when information is made freely available". When asked what will be in the report, Carolyn explained that 'the reports take an in-depth look at each undergraduate programme leading to registration and provides a summary of the commendations, conditions and recommendations for best practice in professional education".
As the professional regulator, the NMBI's role is to set and monitor education programme standards and these reports are a result of the five yearly monitoring process. In the interest of endorsing a culture of continuous quality improvement, each college submits an updated report annually to give assurance of continued compliance. Site inspection update reports capturing the current progress of each college will also be published on our website.
The NMBI inspection teams would like to thank Dundalk Institute of Technology, Munster Technological University and University of Galway for the collaborative nature in which they engaged with the inspections, and for working with us in taking the step to publish the reports. The high standards and innovation in nursing and midwifery education demonstrated in these education bodies is reflected in each of the reports which are available on the NMBI website.