| | |
| --- | --- |
| | May 2022 | Issue 068 |
Board Profile: Anne Horgan, Board Member and Member of Preliminary Proceedings Committee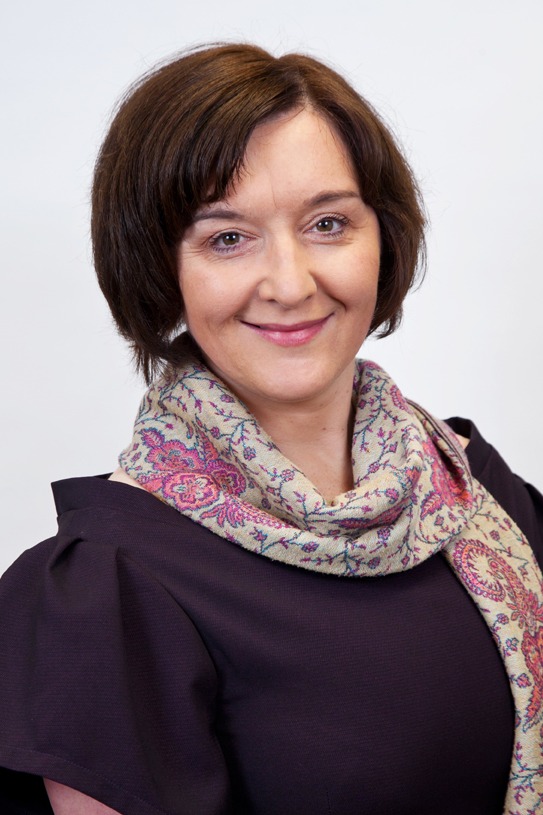 In this month's issue of our eZine, we continue our series highlighting the work of the NMBI Board, by speaking with Anne Horgan, Board member and member of Preliminary Proceedings Committee.
Could you tell our readers a bit about your background?
I qualified as a physiotherapist from Trinity College Dublin. I was previously a member of both the Physiotherapists Registration Board and the Health and Social Care Professionals Council of CORU – a multi-professional health and social care regulator.
When did you join the Board of NMBI and why?
In 2018, I was appointed to the Board by the Minister for Health following nomination by the Health and Social Care Professionals Council (CORU) under Section 22(1) (g) of the Nurses and Midwives Act 2011.
As a lay member of the Board, how important is it to have diversity in representation and what value do non-nurses/midwives add to the decision-making process?
Diversity in representation on the board is very important. It ensures probity in decision-making processes. Each individual brings their personal experience and lived experiences, harnessing a comprehensive and collective approach to discussions, solutions and strategic thinking.
Gender balance, diversity and inclusion is fundamental to securing the best possible outcomes from a Board. The legislation specifies lay member majority on the Board. Indeed, an Annex on Diversity was published in 2020 to supplement the existing Code of Practice for the Governance of State Bodies (2016) to ensure State bodies meet the highest standards of corporate governance. Good corporate governance entails recognising the value of difference and being aware of the benefits that arise from having effective and diverse Boards. Key performance metrics for State Bodies, in general, include culture, diversity and inclusiveness, ultimately leading to better outcomes for civil society and the community.
What have been your biggest achievements as a Board member?
It is an ongoing privilege to be afforded the opportunity to be involved in setting the strategic direction of NMBI through a culture of openness, transparency and collaborative engagement in realising NMBI's vision to provide leadership to registered nurses and midwives in delivering safe care through innovative and proactive professional regulation.
What challenges have you faced during your time on the Board?
As highlighted in NMBI's Statement of Strategy 2020-2022, regulators and regulation can never stand still. Agility in responsiveness through an evolving model of regulation is crucial. Leveraging our data can help to provide greater insights and learning to inform regulatory activities - to protect the public, prevent harm, support our registrants and inform public policy
You also sit on the PCC. Could you tell our eZine readers what role this Committee plays?
The NMBI Board sets standards of practice and has a published code of professional conduct and ethics (The Code). Preliminary Proceedings Committee (PPC) is a statutory committee of NMBI and comprises 11 members. The role of PPC is to consider complaints referred to it. It is a screening committee whose work is independent of the Board.
Under The Act, there are several grounds for complaint. Before deciding whether or not further action should be taken in relation to a complaint, PPC will consider all information concerning the complaint. In instances where PPC is of the opinion that there is a prima facie (meaning - "on the face of it") case to warrant further action being taken, PPC will refer the case onwards.
In previous interviews with Board members, we spoke about how they find a balance between their work on the Board and Committees, their career and their home life? How do you find a balance?
A healthy work-life balance will mean different things to us all. I use some prioritisation tricks like trying to 'work smart, not long' and making sure I block off a certain amount of time per task. I enjoy travelling and going on short breaks regularly which is great to disconnect and recharge. Being away resets your mind and I feel rejuvenated and re-energised afterwards.
Finally, what advice would you give someone who is interested in joining the NMBI Board or one of the NMBI Committees?
Joining a Board or committee will broaden your exposure to the more corporate side of things – governance, risk, accountability, assurance etc. You will be contributing to meaningful work in making a difference. It's a great opportunity to build networks and for personal and professional development - an enriching experience and great chance to develop a new skillset and an understanding of the regulatory arena.