| | |
| --- | --- |
| | Summer Series Edition | Issue 069 |
NMBI Summer Series at TUS Midlands, Athlone – General Nursing

The second NMBI Summer Series event was hosted at the Department of Nursing at the TUS campus in Athlone.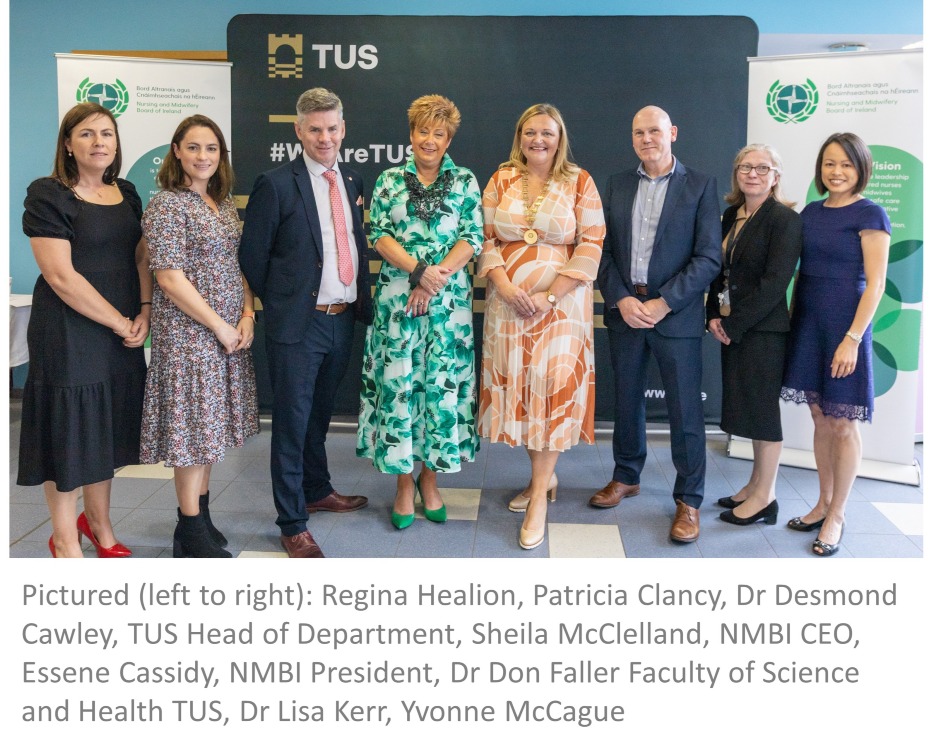 The event was opened by NMBI President, Essene Cassidy who thanked TUS Head of Department, Dr Des Cawley for his work with NMBI in designing the programme for discussion and co-hosting the event.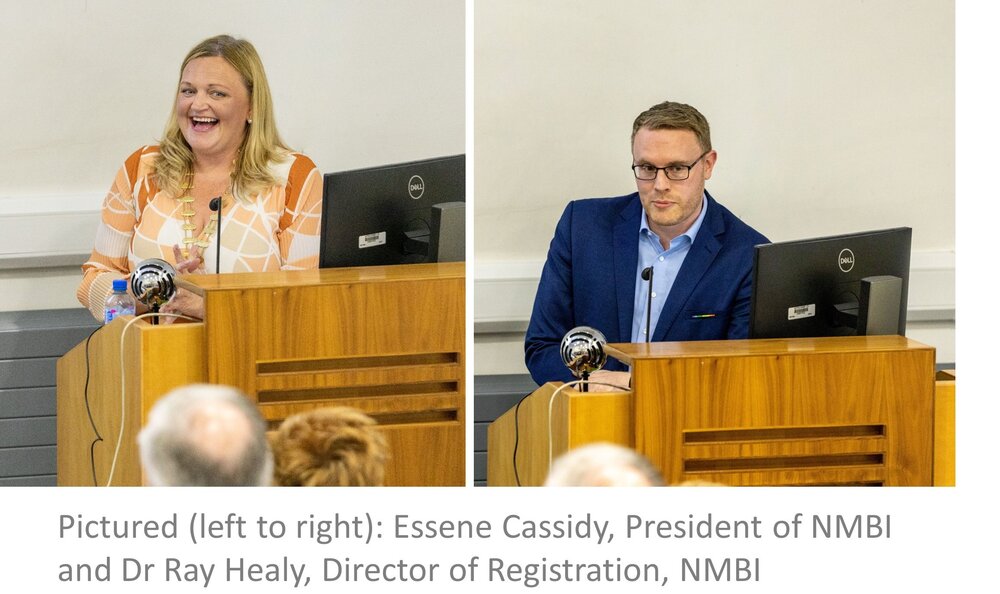 Dr Ray Healy, Director of Registration at NMBI, presented data from the MyNMBI online registration system and shared statistics on the general nursing division, as well as details on the number of nurses practising in Midlands counties.
The format for the Athlone discussion involved two panels.
One panel held a fascinating discussion on Nursing Leadership in the Midlands – Undergraduate and Beyond while a second panel examined: 'Evolution of Advanced Practice and Specialist Nursing Roles in the Midlands'.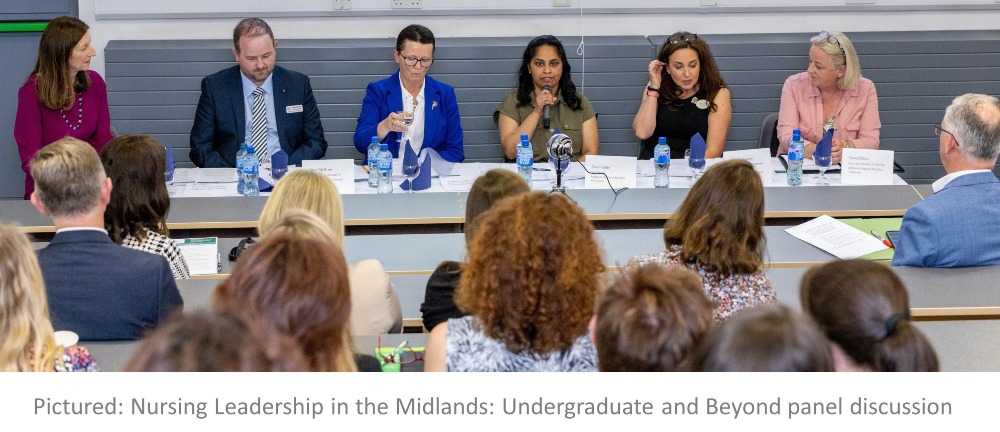 NMBI CEO, Sheila McClelland recalled afterwards a comment that had been made during the pandemic that "leaders jumped out of everywhere" including among students. She thanked everyone who took part in the discussions and encouraged everyone to contribute to the NMBI Statement of Strategy 2023-25 when it goes to public consultation later this year.
NMBI would like to sincerely thank Dr Cawley and his team for their role in designing the discussion programme and for hosting the event.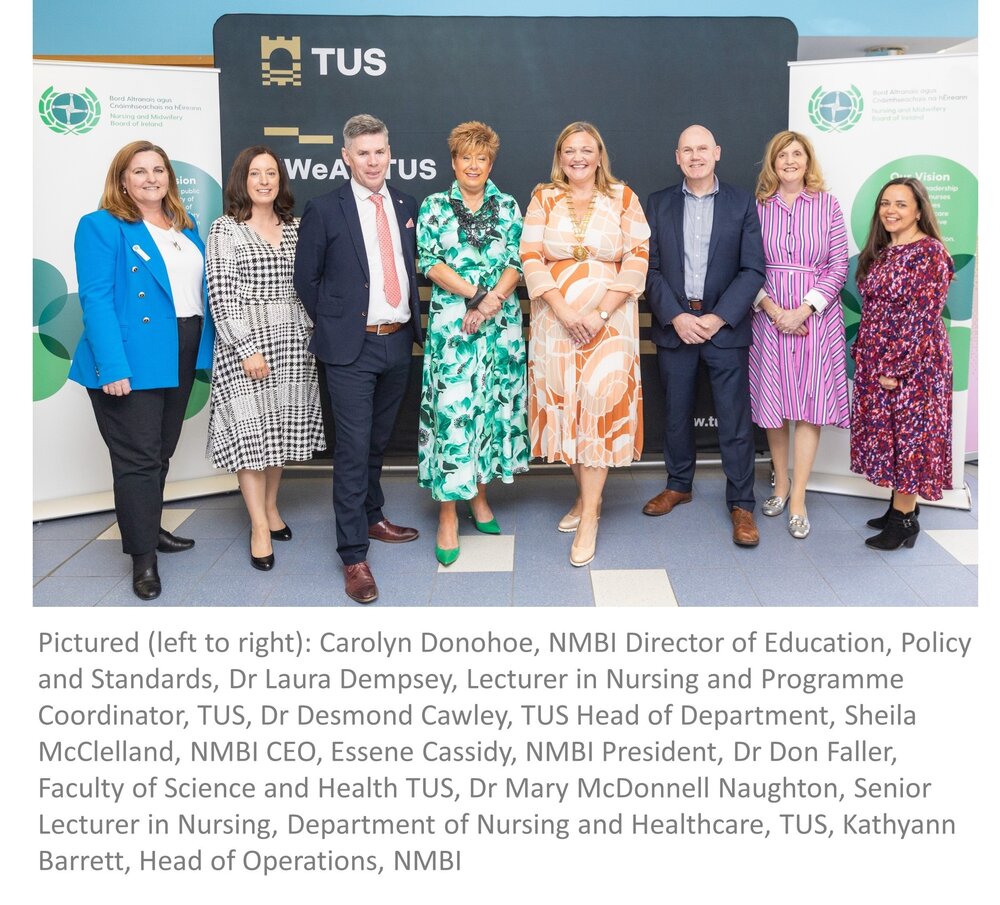 You can read a full report on the TUS Athlone event on the NMBI website.
The event was also recorded by the TUS team and you can view it online here.
Photography by Nathan Cafolla