| | |
| --- | --- |
| | May 2022 | Issue 068 |
Tickets Available for NMBI Summer Series Events this June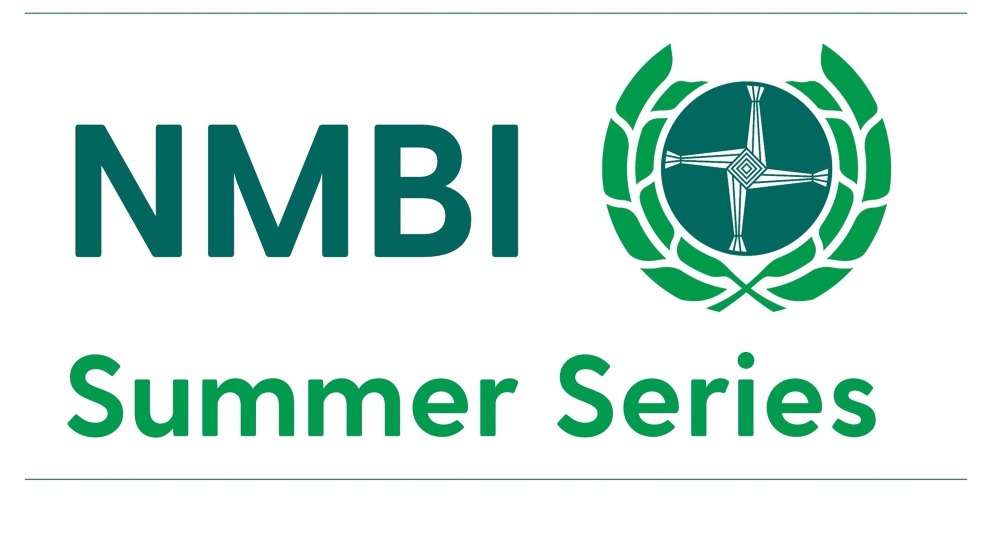 This June the Nursing and Midwifery Board of Ireland (NMBI) is jointly hosting five different Summer Series events at five college campuses around Ireland.
Each event will focus on a division of the NMBI Register and the aim is to discuss the current challenges and future opportunities of each of the divisions and how they can lead and deliver the required change in the future of healthcare in Ireland.
The events will be held at University College Cork (UCC) on Tuesday, 7 June, University of Limerick (UL) on Wednesday, 8 June, Technological University of the Shannon (TUS) Athlone campus on Tuesday, 14 June, St Angela's College, Sligo, on Wednesday, 15 June and Atlantic Technological University (ATU) Letterkenny campus on Thursday, 16 June.
The Cork event will discuss children's nursing, the Limerick event will focus on midwifery and the Athlone discussion will be dedicated to general nursing. In Sligo the event will revolve around intellectual disability nursing and the final event in Letterkenny will focus on mental health nursing.
Each early evening event begins at 5pm and each is an opportunity to hear from leading experts in the professions and from NMBI representatives who will discuss future education plans.
President of NMBI, Essene Cassidy, said: "This Summer Series has been designed to facilitate open conversations about the practice of nurses and midwives and the innovations taking place in our professions right now.
"We are very grateful to all five higher education institutions for co-hosting the Summer Series events, and I look forward to productive discussions each evening."
NMBI CEO Sheila McClelland said: "Senior NMBI staff members will be in attendance, listening to our professionals about how they work now in 2022 and how they hope to work into the future.
"We will also be sharing insights and data from our Register of nurses and midwives following the digitisation of the registration process. I want to thank all five Schools of Nursing and Midwifery for their efforts and enthusiasm in co-designing the programme for the Summer Series."
Director of Education, Policy and Standards at NMBI, Carolyn Donohoe, said she is looking forward to hearing contributions from panel members including both clinical and academic experts.
"The Summer Series is a wonderful opportunity to take NMBI to five different college campuses; to discuss new innovations in nursing and midwifery and to examine how our professions can adapt and change in the years ahead to lead on improvements for our health service users," said Ms Donohoe.
Director of Midwifery at NMBI, Dawn Johnston, said: "It promises to be a fascinating series. I am particularly looking forward to discussions about midwifery at the University of Limerick."
The NMBI Summer Series events are all free and tickets are available on Eventbrite.
Further details are available on the NMBI website here.
The full NMBI Summer Series dates and venues are as follows:
Tuesday, 7 June: University College Cork
Focus on children's nursing and community integration
Venue: Brookfield Health Science Complex, College Rd, University College, Cork, T12 AK54
Time: 5pm to 7pm
Title of Event: "Children's Nursing in the Community - Care closer to Home"
Wednesday, 8 June: University of Limerick
Focus on the recruitment and retention of midwives and promoting the autonomous role of the midwife in shaping maternity services locally
Venue: The Pavilion, North Campus, University of Limerick, Limerick, V94 F7XW (parking available)
Time: 5pm to 7.45pm
Title of Event: "Future Proofing Midwifery through Education, Practice and Leadership"
Tuesday, 14 June: Technological University of the Shannon TUS Midlands, Athlone Campus
Focus on general nursing; regional strategic workforce planning and career pathways
Venue: Lecture Theatre J1007, Nursing and Healthcare Building, TUS Athlone Campus, N37 HD68
Time: 5pm to 7pm
Title of Event: "Nursing Leadership in the Midlands: Evolution of Practice – Undergraduates and Beyond"
Wednesday, 15 June: St Angela's College, Sligo
Focus on intellectual disability nursing; community integration, assisted decision-making and rights of the individual
Venue: Auditorium, St Angela's College, Lough Gill, Clogherevagh, Co Sligo, F91 C634
Time: 5pm to 7pm.
Title of Event: "The RNID – An Evolving Profession"
Thursday, 16 June: Atlantic Technological University – Donegal, Letterkenny Campus
Focus on mental health nursing; suicide prevention and interventions; local career pathways
Venue: ATU Donegal (Letterkenny campus), Lecture room 1101
Time: 5pm to 7pm.
Title of Event: "Mental Health & Wellness in the North West: A Shared Vision & Collaborative Mission"